One Day Left To Get Your Copy Of CIA: Collect It All On Kickstarter!
from the time-is-running-out dept
If you haven't yet heard about CIA: Collect It All, here's the short version: the CIA recently declassified a top secret card game that it uses to train new recruits, and we're making a version that you can play at home. The game puts players in the shoes of analysts leveraging a variety of real-world intelligence gathering techniques to solve global crises. It comes with over 150 high-quality playing cards, and is also available as a print-and-play PDF.
And you've got less than 36 hours to back the Kickstarter campaign and secure your copy!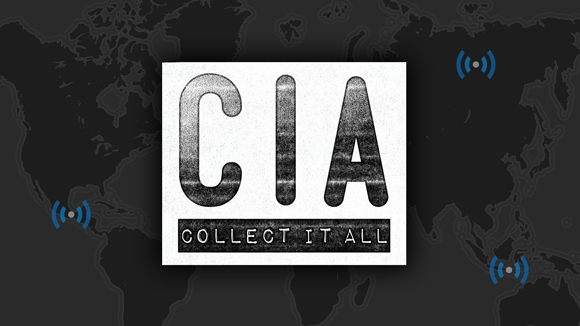 We currently have no plans to continue production of the game beyond this first print run, so now might be your only chance to get your hands on CIA: Collect It All. For more information on what the game's all about, check out our recent Kickstarter update all about gameplay, as well as the latest episode of the Techdirt Podcast.
We're continuing to work on playtesting the game, redesigning the cards, and filling in the redacted text from the CIA documents. We're really excited to get this game into everyone's hands, so check out our Kickstarter before the campaign ends tomorrow at midnight.

Thank you for reading this Techdirt post. With so many things competing for everyone's attention these days, we really appreciate you giving us your time. We work hard every day to put quality content out there for our community.
Techdirt is one of the few remaining truly independent media outlets. We do not have a giant corporation behind us, and we rely heavily on our community to support us, in an age when advertisers are increasingly uninterested in sponsoring small, independent sites — especially a site like ours that is unwilling to pull punches in its reporting and analysis.
While other websites have resorted to paywalls, registration requirements, and increasingly annoying/intrusive advertising, we have always kept Techdirt open and available to anyone. But in order to continue doing so, we need your support. We offer a variety of ways for our readers to support us, from direct donations to special subscriptions and cool merchandise — and every little bit helps. Thank you.

–The Techdirt Team
Filed Under: cia, cia training, collect it all, collection deck, declassifed, foia, game, public domain