The Scale Of Money
from the spend-a-few-hours dept
No one I know puts "scale" into perspective better than Randall Munroe at xkcd. If you haven't seen the latest, you should take the time to dive into what may be his largest image ever (and he's known for creating large images) dealing with
money
. I warn you, though, it may suck up a lot of time as you go through it: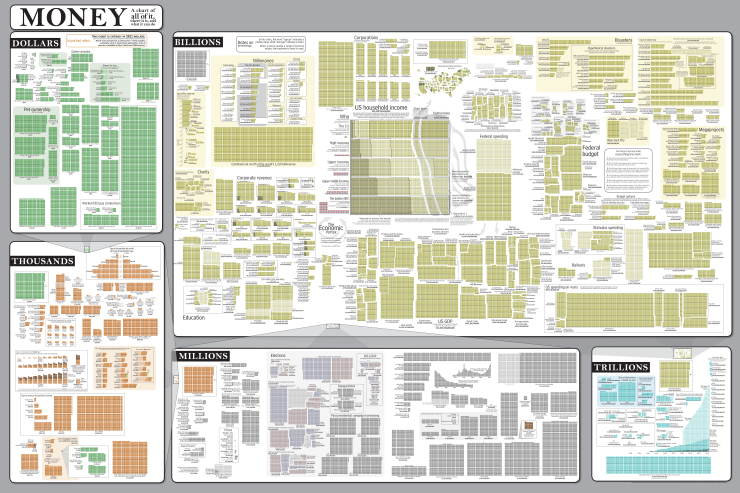 While he's offering a
poster
of it for sale (along with some of his other "giant" images), I'm not sure even a poster does something like this justice, which is why he's also offering it as a "custom-printed four-poster tile pack. It comes as four individual 36"x24" posters which can be tiled on the wall, for a six-foot-wide mural view of the chart, allowing you to clearly read even the finest details." I may have to put that on my holiday wishlist.